Sanctuary Spa PAMPERING IN PARADISE
Treat yourself to pure indulgence in the spa at Coconut Bay. This eight-room oasis offers the sounds of the ocean to soothe the senses while relaxing the body and mind. Guests can choose from a variety of treatments including signature organic therapies in oceanview treatment rooms featuring outdoor showers. Whether your desire is to soothe or rejuvenate the skin, our treatments and staff aim to please. Pick your own aloe stem, enjoy a massage for two outdoors, or just close your eyes and allow your mind to be renewed. We invite you to experience true pampering in paradise.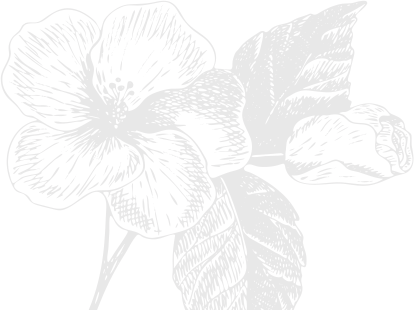 Treat yourself to pure indulgence
In Coconut Bay's oceanfront spa, our goal will always be to help you relax your body while destressing your mind. We have enhanced our already stringent sanitation practices and implemented comprehensive protocols so we can provide our guests with only the highest levels of care. Our team has been working diligently to implement new SOP's in accordance with Saint Lucia, CDC and WHO guidelines based on the very best industry practices. The safety of our guests and staff is always our top priority. To this end, our spa guests should expect the following with the understanding that all policies and procedures are subject to change as restrictions are lifted:
• Services are by appointment-only and all transactions will be cashless.
• Guests will be required to complete a spa registration form prior to their arrival to the spa. This will allow for a speedy processing. Registration sheet will be sent to the room 24hrs prior to appointment and must be completed and presented upon arrival.
• Saunas and Steams rooms are closed for guest use until further notice.
• Temperature checks and wellness assessments will be required upon arrival on resort for all spa staff.
• All efforts will be made for the social distancing of guests including limits to the number of clients in the spa lobby and common areas.
• ALL guests will be required to shower before scheduled spa appointments. Guests will also be instructed to wear a mask or facial covering in common areas and a touchless temperature scan will be performed prior to check-in.
• Upon arrival to the spa, a mandatory wellness assessment check will be conducted for all guests.
• Use of washrooms/locker rooms will be restricted to only guests with scheduled spa appointments.
• Hand sanitizer will be readily available for guest use.
• As always, all guests will be provided with fresh clean and sanitized linens, towels, robes, sandals, etc. A deep cleaning and sanitation of the entire spa will be completed each night.
• All team members will wear face masks at all times and other PPE as necessary.
• All team members have received advanced training on enhanced hygiene and sanitation. Standards and protocols.
• Additional time will be scheduled between each appointment/service in order to fully sanitize and disinfect all treatment spaces using hospital-grade approved products including all surfaces, furnishings, equipment, product containers, door handles and more.
• Regular and frequent cleaning and sanitizing of all common and high-touch areas will be conducted throughout the spa.
• Appointment times will be staggered and total daily treatments will be reduced in order to limit the amount of guests and employees within the spa at any given time.
• Guests will be required to cancel appointments 24hrs in advance. Failure to do so will result in a penalty charge.
• In the event they are unwell or develop any symptoms 24hrs prior to appointment, this charge will be waived as the wellbeing of our guests are our priority
• As mandated by Government of Saint Lucia, group appointments are currently NOT permitted in order to maintain social distancing practices by limiting the total number of guests within the spa at any one time. Likewise, please refrain from bringing family members who do not have scheduled spa appointments with you. We must maintain our commitment to reducing the total number of guests in the spa.
• Any employee who is feeling unwell will be required to stay home. Likewise, any employee who lives with or has had close contact with anyone who is feeling unwell will also be asked not to come to work. We thank you in advance for your understanding should this policy cause any changes to your scheduled appointment.
• We request that guests allow our staff to assist them with the purchase of spa products. Please do NOT select or handle any spa products available for sale.
Thank you for working with us to maintain our spa protocols. Please be respectful of these procedures and guidelines while in our spa and observe safe social distancing while in the lobby, hallways and other common areas.